Our line of patented Control Flow Nipples are designed and scientifically verified to provide the most consistent and reliable flow rates, leading to the best feeding outcomes at any stage. All nipples are self-vented and come in 4-packs that are clean and ready to use right away.  
We offer a series of color-coded bottle nipples with increasing flow rates to match every baby's feeding stage and style, Extra Slow Flow (3mL/min) all the way up to 3x Standard Flow (27mL/min).
Our silver No Flow Trainer is like our other nipples, but without a hole. It is designed to be used with infants who are transitioning from tube feeding in the NICU to bottle feeding so they can safely practice sucking. 
Regular price
Sale price
$14.99 USD
Unit price
per
Sale
Unavailable
Liquid error (sections/main-product line 332): Could not find asset snippets/icon-unavailable.liquid
View full details
Silver
No Flow Nipple
0 ml/min
Gold
Extra Slow Flow Nipple
3 ml/min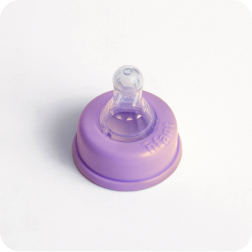 Purple
Slow Flow Nipple
6 ml/min
White
Standard Flow Nipple
9mL/Min
Blue
2X Standard Flow Nipple
18 ml/min
Green
3X Standard Flow Nipple
27 ml/min
Nipple flow rates you can trust
Clinically tested
Our full line of patented bottle nipples has undergone rigorous clinical testing in hospital settings.
App supported
Our nfant® Tracker App can help you determine when to switch nipples when you use our nipples with the nfant® Thrive Feeding System.
Highly customized
With six scientifically proven flow rates, we can match every baby's feeding needs and preferences.
<
Easy to clean
Our silicone nipples are dishwasher safe and easy to clean.
Not all nipples can guarantee their flow rates
Scientific studies have shown that the flow rates of nipples are not consistent brand to brand. What is branded as "slow flow" by one brand could be faster or slower than a competitor's version. In fact, researchers have even found disparities among nipples made by the same manufacturer. That's why nfant® Control Flow Nipples are most trusted in hospitals and NICUs today.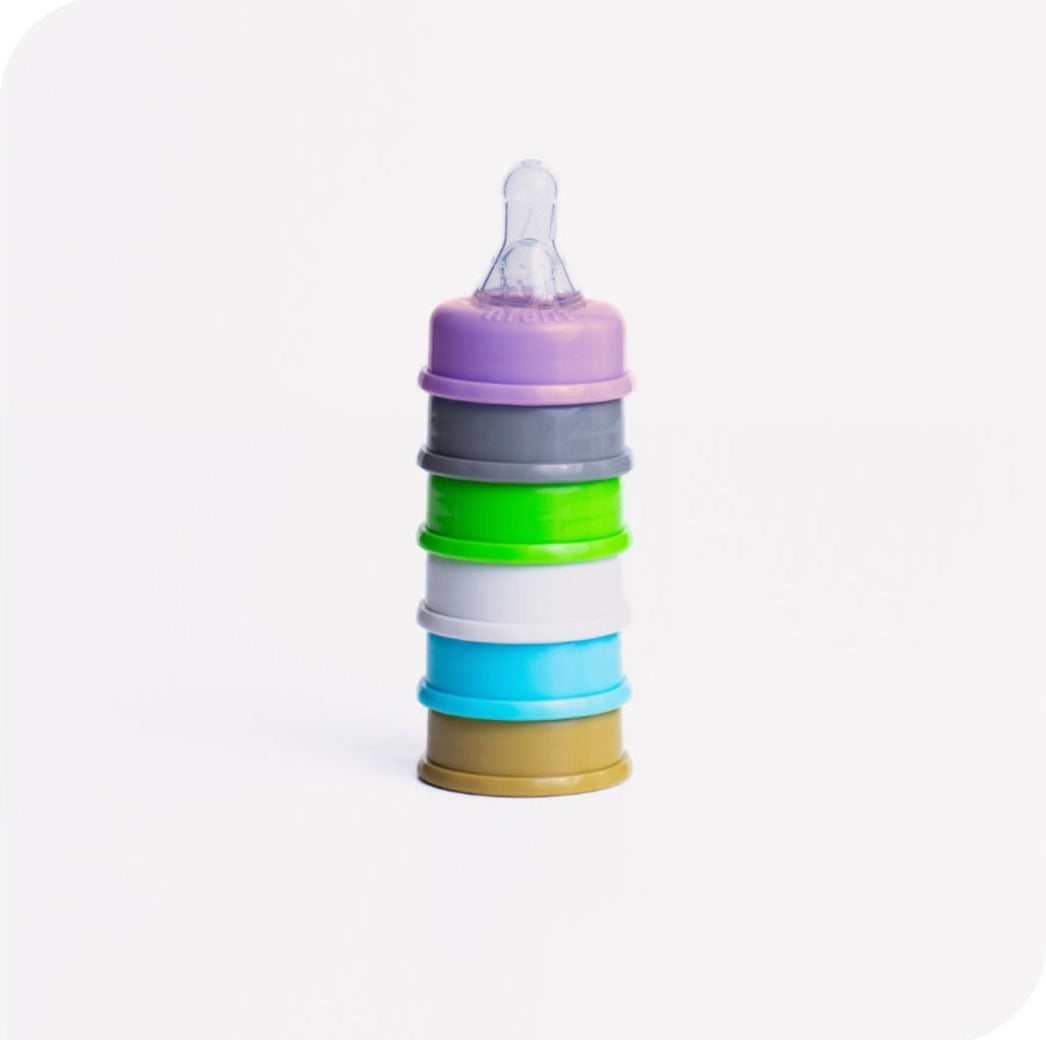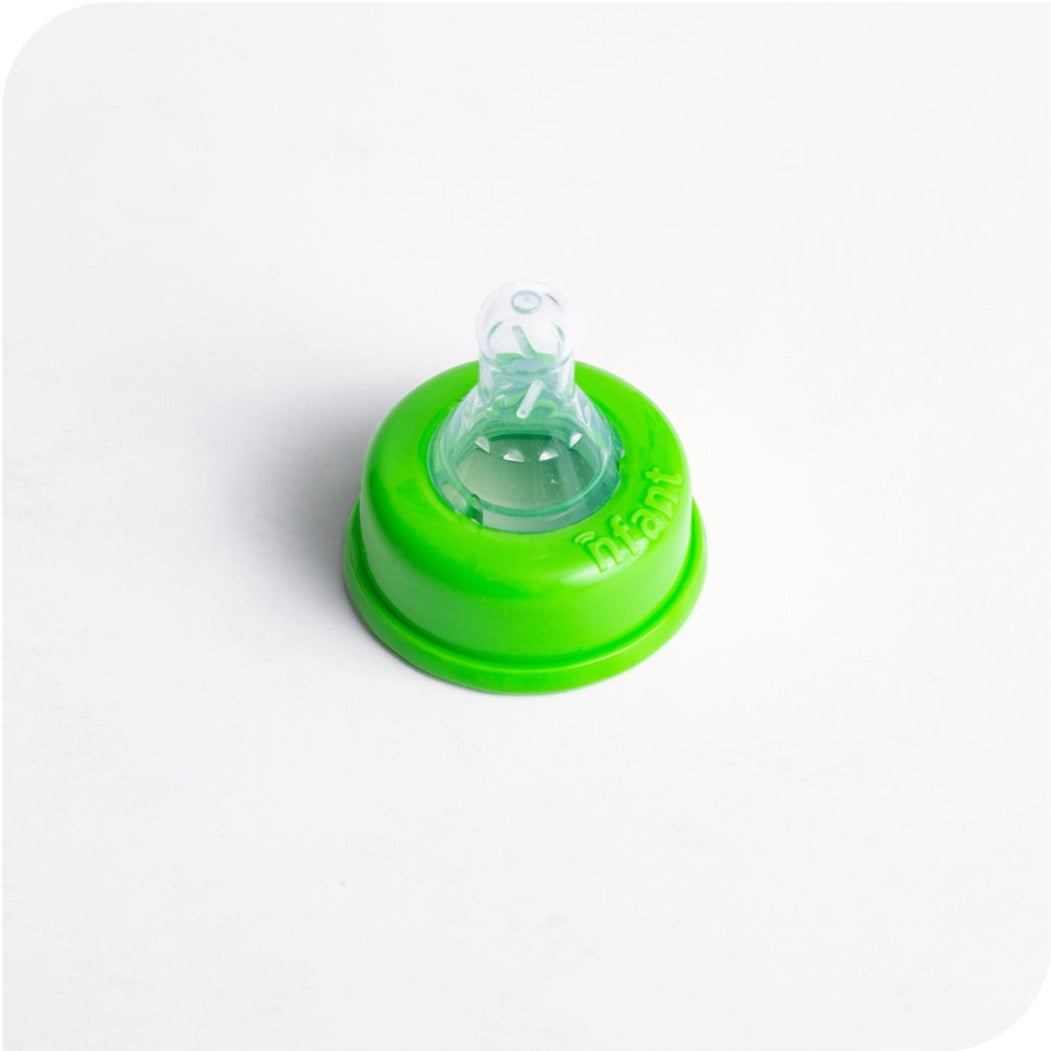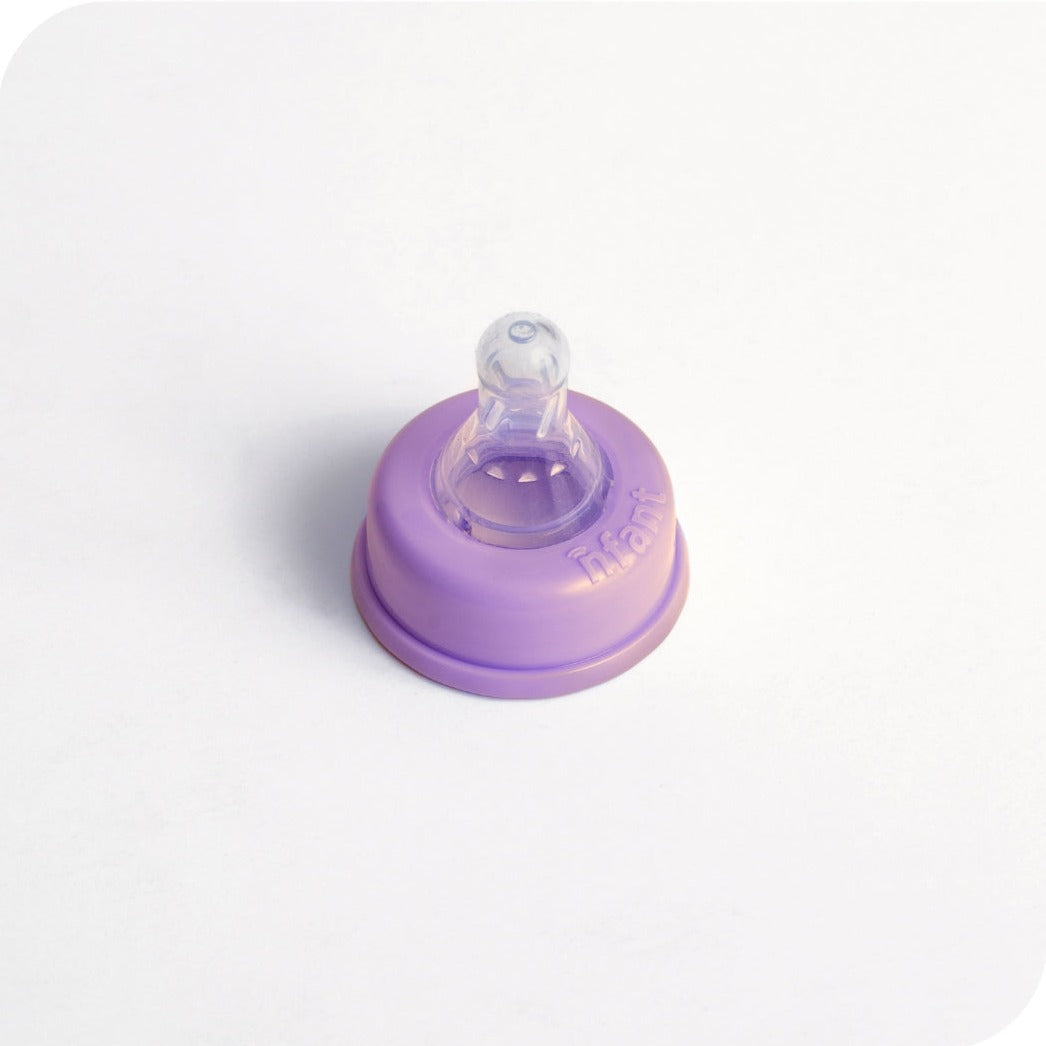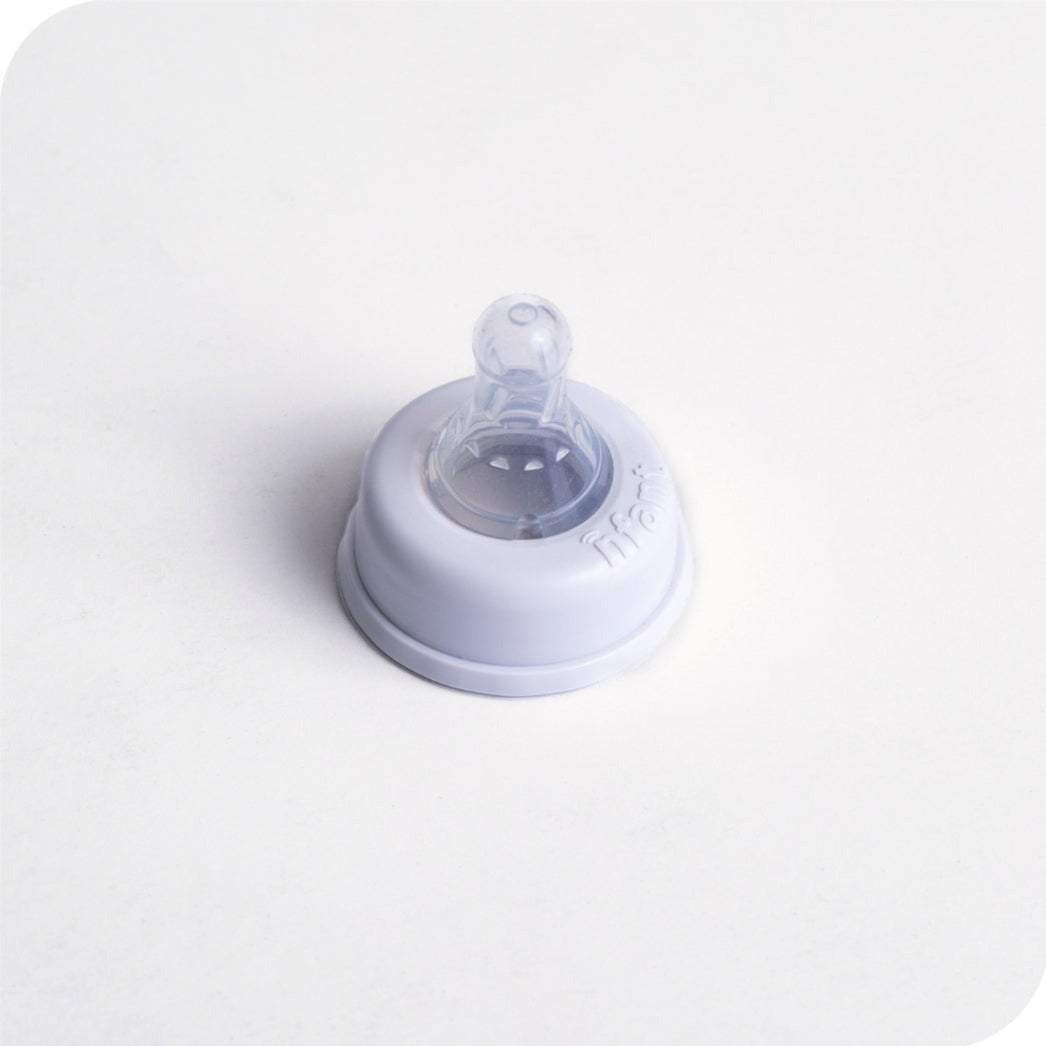 FAQ
Can I order extra bottles and nipples for my nfant® Thrive System?
Yes. You can order extra Smart Bottles, nipples, Smart Sensors and chargers here on our website.
What is the nfant® No Flow Nipple and who should use it?
Our No Flow nipple is the only trainer nipple available today for premature infants. It is just like our other nipples but has no hole. The No Flow trainer nipple is used for infants in a hospital setting who are transitioning from tube feeding to bottle feeding. The No Flow Trainer allows babies to safely practice sucking movements.
Should I sterilize nfant® baby nipples before using?
Yes. We advise sterilizing your nfant® Control Flow nipples before the first use. You can sterilize the nipples by placing them in boiling water for 5 minutes. Allow to cool and dry completely before using. Our nfant® nipples are dishwasher safe on the top rack only.
How long can I use the same bottle nipple?
As with any silicone baby nipple, you should use your nipple until it shows signs of wear and tear. Discontinue use of any nipple that develops a rip, hole or becomes damaged.
Are nfant® Control Flow Nipples dishwasher safe?
Yes. All of our Control Flow Nipples are dishwasher safe on the top rack only.
How do I know when to change the flow rate of my baby's nipple?
Try a slower flow rate nipple if you observe gulping, coughing, choking or milk dripping out of your baby's mouth. If your baby finishes a bottle quickly (10 minutes or less) and does not seem satisfied, consider moving down a level. Read more about How to Pick the Right Flow Rate for Your Baby in our Feeding 101 Help Center.